Tips for Remote Working Success from CDA
Several clients have asked us for recommendations on best-suited videoconferencing tools for moving their teams to the new work-at-home environment we're all living. And while most are underway by now, there are still questions about best practices, security, usage, and more. At CDA we love helping people to thrive with technology, and we've got lots of tips and resources to help you get the most out of remote working while using online conferencing tools.
Working virtually is going really well for CDA. We use MS Teams for internal quick video calls, chats, plus some file sharing (beyond our secure VPN/server access), and Zoom for video calls that involve more than two points.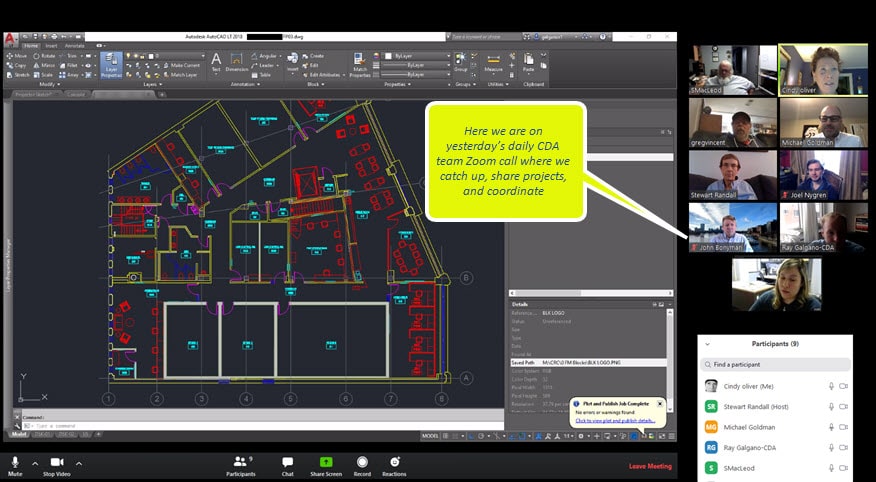 So when a client that uses Citrix asked us, "How do we deploy Zoom across our staff now working from home, and with our other operating systems?" We offered this:
Zoom works for Mac, Windows, Linux, iOS, Android as well as desktop virtualization platforms such as Citrix and VMWare. You will need to install a Zoom application on a VDI server and then use the Zoom media plug in on each of your thin clients.
A few key Zoom & Citrix points & links:
We find Zoom to be a very stable platform, and the decreased Teams bandwidth that MS talked about last month hasn't proven to be impactful at all. So we like a combination of both tools: Teams for quick file sharing, one-to-one communications and chats, and Zoom for video and multi-point meetings. Hope this helps, let us know if you have questions or would like a personal contact at Zoom and we'll set you up. In the meantime, keep an eye out for more tips and resources coming your way from CDA. (April 28, 2020)
---