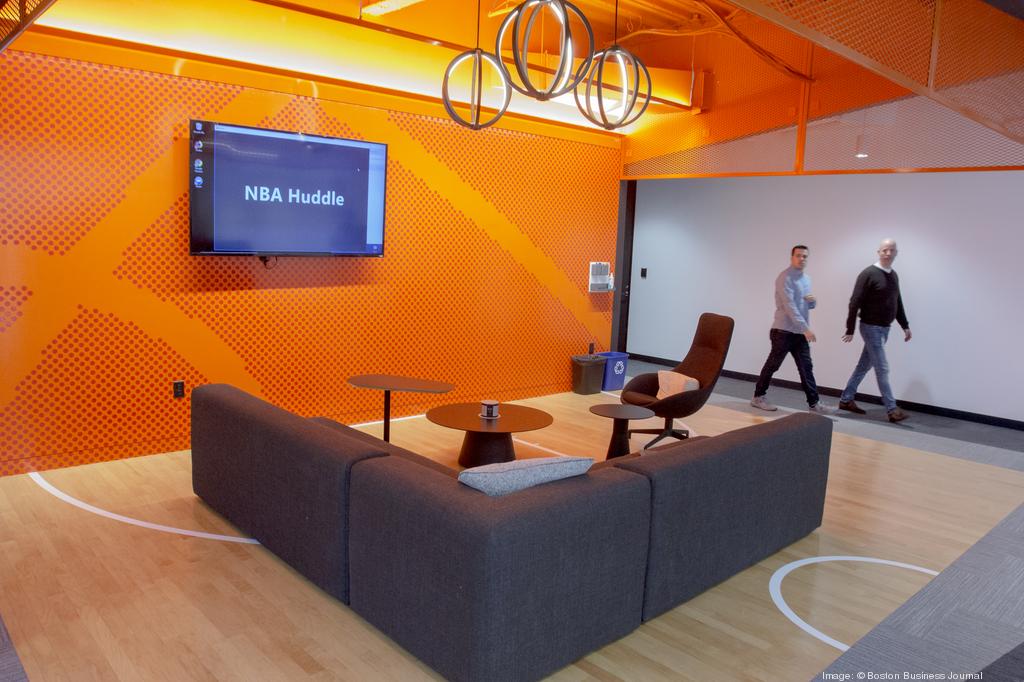 CDA was pleased to provide its AV consultation, design and commissioning expertise on innovative technology systems throughout DraftKings' expanded BackBay HQ. The project was completed in March 2019.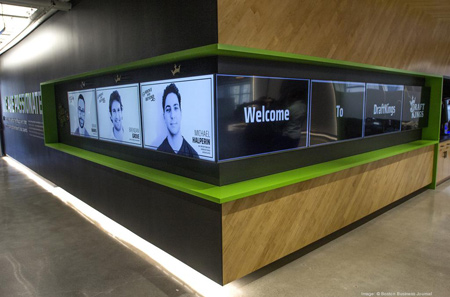 (Written By: Catherine Carlock | Bizjournals.com)
Daily fantasy sports company DraftKings Inc. has moved into its new Boston headquarters, a 105,000-square-foot office across a single floor at 500 Boylston St./222 Berkeley St. Gov. Charlie Baker was on hand to celebrate the office's opening.
The Business Journal was first to report last year that DraftKings would double the size of its Boston headquarters with a move to the Back Bay. CEO Jason Robins told the Business Journal last year that the move signaled the company's commitment to Boston.
"We're putting our money where our mouth is. We're making a commitment that we believe we are going to significantly grow and increase the size of our staff over the next few years," Robins said last year. "It allows people who say, 'Well, is DraftKings going to stay in the city as they get bigger? Are they going to open up offices in other parts of the country and move a lot of their staff there?' It's not that I think people believe that, but this firmly says, 'no, our growth is going to be here.'"
The new Back Bay headquarters will have space to accommodate between 600 and 750 workers, Robins said last year. The company also has an option to expand onto an adjacent floor.
"I think we could get 1,000-plus into a two-floor space there quite comfortably," Robins said last year.
Continue reading the entire original article here: https://www.bizjournals.com/boston/news/2019/03/26/see-inside-draftkings-new-back-bay-headquarters.html