CDA is very pleased to have been a part of the design and implementation team to bring this exciting project to life.
(Written By: David Immerman | PTC.COM)
Through industrial innovation and emerging technologies, traditional design obstacles are morphing into efficiency outcomes. For example, AI & simulation technologies enabling generative design use cases can increase operational efficiency, brought into the physical product world via additive manufacturing.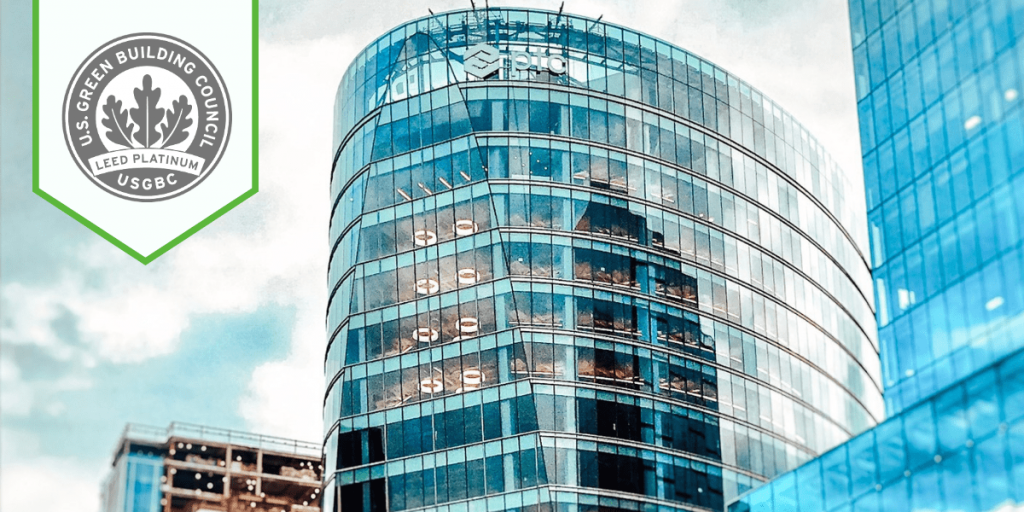 Significant design challenges faced CBT Architects & Skanska in constructing PTC's new home in Boston's Seaport District. Obstacles included the MBTA underground Silver Line operating under the proposed building structure, building height restrictions subject to Federal Aviation Administration requirements, zoning guidelines and procedures, budgetary limitations and potential climate impacts that come with properties alongside the waterfront.
However, these challenges drove 121 Seaport toward achieving greater operational efficiency and has been recognized as one of the greenest buildings in the U.S.
Continue reading the entire original article here: https://www.ptc.com/en/product-lifecycle-report/121-seaport-efficient